Gallery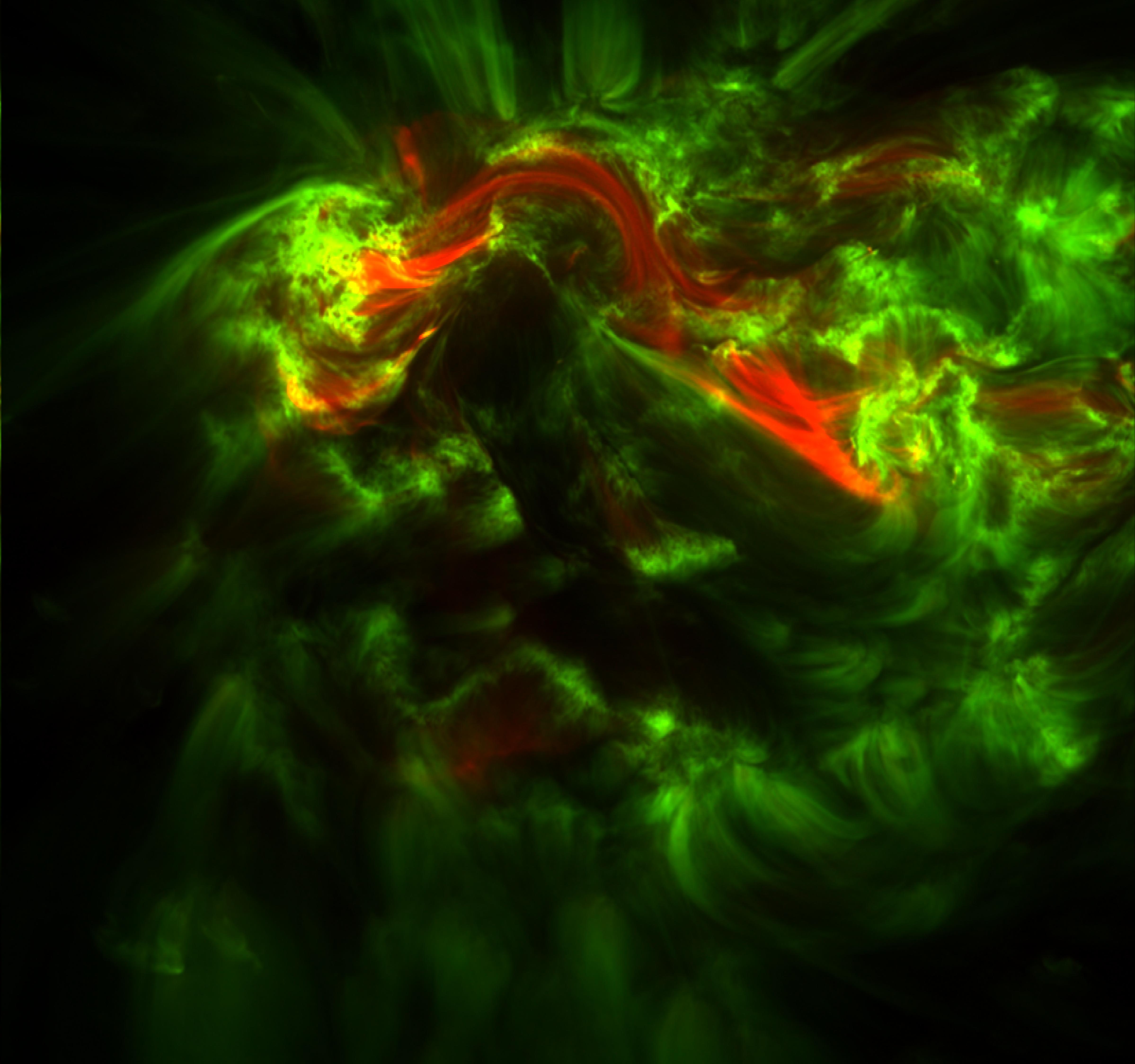 Image Credit: NASA [MSFC/GSFC]: Hi-C & SDO/AIA
Hi-C 193 Å Field of View

AIA 193 Å (green) overlayed with AIA 94 Å emission (red).
---
---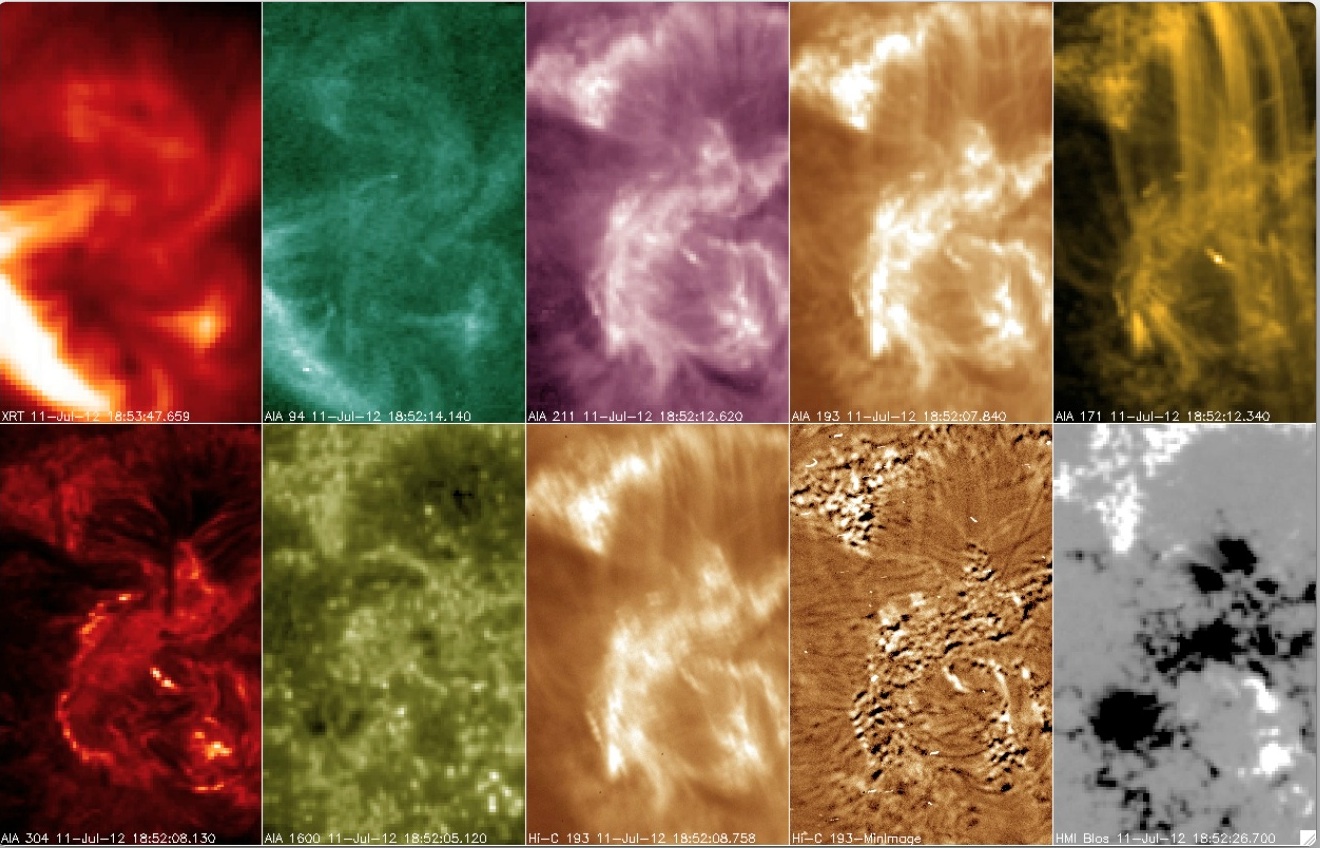 Movie Credit: NASA [MSFC/GSFC]: Hi-C & SDO/AIA
Evolving Loops: Reference Winebarger et al., 2013 ApJ, in prep.

.mov — (7 MB) or (1 MB)

Comprehensive movie depicting the evolution of a set of loops in X-rays from Hinode/XRT (corona), in several extreme ultraviolet bandpasses from SDO/AIA & Hi-C (corona), and in AIA's 1600 Å channel (upper photosphere). The final panel shows the underlying magnetic field configuration from SDO/HMI.
---
---

Movie Credit: NASA [MSFC/GSFC]: Hi-C & SDO/AIA
Unbraiding

.mov — (5 MB) or (1 MB)

The relatively small region of interest in this movie contains a set of loops which appear to unbraid (i.e., unwrap about a common axis), which is subsequently followed by intense brightening. The left panel shows the original Hi-C 193 Å and AIA 193 Å data; the right panel shows a running difference movie. Magnetic reconnection at an apparent X-point (where the fields cross) can be inferred from these observations: The black and white ''streaks'' in the running difference movie imply strong flows away from the X-point which is indicative of magnetic reconnection. A more detailed description of these observations is the focus of a Nature article. [Cirtain et al. 2013, Nature, Vol. 493, No. 7433, pp 501-503]
---
---
Movie Credit: NASA [MSFC/GSFC]: Hi-C & SDO/AIA
Hi-C Field of View Evolution in SDO/AIA

.mov — (28 MB) or (5 MB)

.m4v — (20 MB) or (4 MB)

Evolution of the Hi-C field of view as seen in the SDO/AIA 94 Å (left) and 193 Å (right) channels. The movie starts approximately one day before the Hi-C launch and ends approximately one day after. The arrows point out particular regions of interest discussed in Hi-C's Nature article. [Cirtain et al. 2013, Nature, Vol. 493, No. 7433, pp 501-503]